Hello everybody. We've been busy wrapping up final exams here, thus our extended leave.
While we're not in to the whole complicated schpeal of creating new blogdrive layouts, we have been dabbling just a bit with them. Check out our latest experiment at our blog next door,
Flibble Bounce.

We're also putting together a blogdrive graphics news-based community board where everyone who makes or enjoys graphics can share knowledge on various techniqes, different programs & filters, as well as find news about the latest going on in the graphics industry. We're not sure how much this forum is needed or desired, but how will you learn unless you find out for yoruself?


If you're interested in becoming a contributor, let us know.

One new thing, an autism awareness ribbon. Lots of rehash from the past, some by request.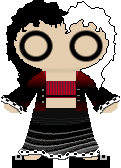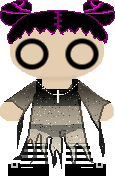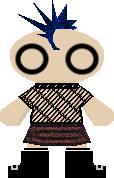 Mr. Flibble and I will be off again for a bit. See you again soon!

Your friends,
Push & Mr. Flibble





Posted at 09:09 am
mellowyellow


May 7, 2005 07:44 AM PDT



good to know you are still around push!
Rocker


May 6, 2005 01:33 AM PDT



final exams... bleh. almost over here thankfully.

rockin stuff as always. =o)